Our Environment - our responsibility
Quality and safety for you and the environment
By introducing a "Total Quality Management System" according to DIN EN ISO 9001, we can ensure consistent quality and absolute reliability in all divisions of our company.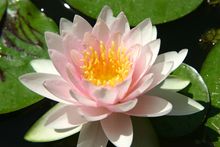 Every shipment of incoming raw materials is thoroughly examined. Likewise, every finished product being dispatched to any one of our customers around the world is completely checked to ensure that you consistently receive the highest quality products in the marketplace.
SEITZ products and their unrivalled properties and performance are designed to comply with or even exceed Germany's strict statutory environmental regulations.
As a subscribers to the world-wide "Responsible Care" initiative, we are committed to encouraging human health and environmental protection and a responsible attitude toward human safety and the environment.
"Responsible Care" is an initiative formed by companies that voluntary undertake to do more than is prescribed by law: They promote sustainability, subscribe to product stewardship, create greater safety at factories and in neighbourhoods and ensure better health protection on the job while improving the protection of the environment.