Our goal is it to be not just a product manufacturer
But a developer of concepts and solutions providing the opportunity of consolidating and expanding business activities to their customer enabling them to stand out against their competitors.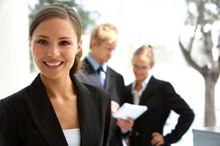 The continuous development and the all-inclusive offer of our modern product range for a stainless, tingly fresh and hygienically cleaning – appropriate to all process engineering in the field of industrial textile care is not just a "vision" but the basis on which we built up our future.
Another goal of ours is to assure that any drycleaner in any world market got the conditions which enable him to optimize his efforts and quality with products and systems of SEITZ. Worldwide distribution networks as well as a mobile work group of specialists are on the drycleaners side.
With the employment of Seitz products you reduce your operation costs under consideration of strict environmental regulations and achieve desired quality with less efforts. This leads to satisfied and motivated employees.
SEITZ users enjoy greater customer loyalty, reduced operating costs, greater employee satisfaction, and environmental peace of mind. This is the reason that SEITZ customers will always be market leaders in every segment of the textile care industry


Mission Statement
SEITZ is a company engaged in and committed to finding ecological and economic solutions for companies and institutions offering their services for cleanliness, hygiene and disinfection to the benefit of value maintenance and health protection.


To this effect, it is our aim to develop innovative products, processes, techniques and services which improve the competitiveness of our customers, positively influence the environment and serve to efficiently and intelligently use resources.
With our products, system solutions, services and training, we enable our clients to maintain high quality and hygiene standards with a special view to the safety of the users and their customers.
Our competent expert staff elaborate optimization potentials on the basis of an actual analysis and individual targets, they define the proper adapted solutions and support our customers in realizing these aims.
After implementation, regular status control of the defined measures will be effected jointly with the customer to ensure constant success.