To be always one step ahead by research
Go new ways - our strength
To be always one step ahead by research, development and innovation – thanks to this guiding principle Seitz Chemical Company has been so successful for over 120 years.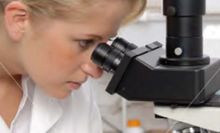 To gain important technical knowledge and to develop new products with the assistance of competent expert teams and by means of high-tech equipment, this is the main task of our laboratory.
Advanced technical know-how due to thorough basic research enables us to adapt our products to up-to-date machinery technology and special products for individual solutions are developed only after thorough market research and detailed analysis of customer requirements.
Before any new product is released for full production, it is submitted to rigorous testing in our own laboratory, and then thoroughly field-tested. All of our products must pass the specified tests on every count before we offer them to our customers.